Plane
flight
gift voucher
Looking for an original gift for a special occasion? Give your loved ones a gift they will not forget for a long time!
Make a dream come true
Gifts… everyone likes to receive them! The occasions can be endless. Gift vouchers for birthdays, weddings, anniversaries, stag parties, bachelor parties, bachelorette parties, First Communion, holidays, Valentine's Day, for parents, grandparents. It's worth giving gifts, especially such unusual ones as a scenic flight, because it's what you experience that counts, not what you have.
When we reach into the past and try to recall the most pleasant memories, we are sure to recall those which are connected with emotions. The gifts we received in the form of another tie, bracelet or perfume are long gone. What we have left in our memories are the experiences, adventures and special moments. They are eternal.
Plane flight as a gift
Depending on your budget, you can choose the right route, purchase a voucher and give it to the person of your choice. The voucher can be printed electronically or on paper, sent by mail.
The voucher contains
first and last name of the recipient, route, flight time, expiry datea map with the location of the airport and a telephone number to book the flight date.
When making the booking, the recipient will be asked to provide the voucher number and take it with them.
Select your flight route from the list below.
What childhood memories stick in your mind the most? Probably exciting experiences and special moments. Many years later, your fondest memories will be of what you were able to experience. An expedition to an inaccessible place, bungee jumping or driving on a racetrack? Or a romantic trip with a loved one? All the best memories will be relived.
Photographs fade, objects pass away, but memories are eternal. They don't spoil, they don't dust, and they remain in our memories forever. We believe that memories are the most precious thing in life, so we are convinced that it can make the world a better place where people give themselves joy.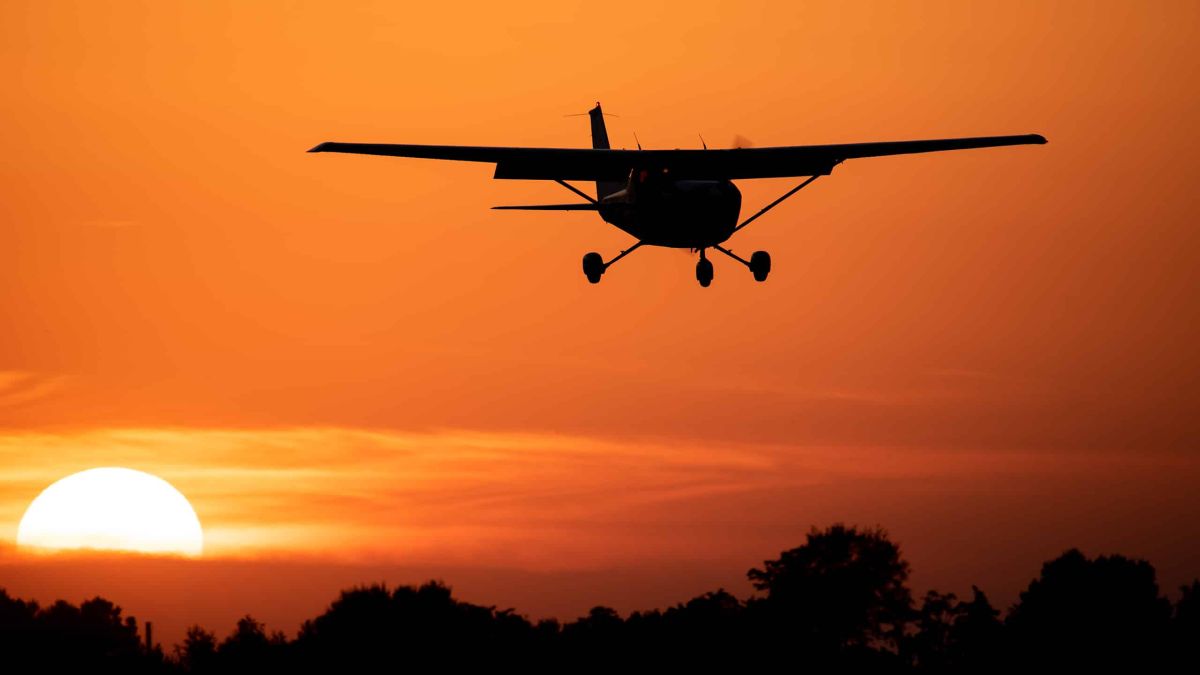 Looking for a unique gift idea? Why not give the gift of a scenic flight! Gifts are always appreciated, especially when they are something the recipient will never forget. A scenic flight is the perfect way to show someone that you care and is sure to leave memories that will last a lifetime. So if you're looking for a unique way to show your loved ones how much you care, look no further – gift a voucher for a scenic plane flight! You won't regret it!
When we look back and try to recall the most pleasant memories, we are sure to recall those that involve emotions. The gifts we received in the form of another tie, bracelet, or perfume are long gone. What remains in our memory is what made us feel good at that time – the feeling of happiness, love or joy. That's why it's so important to give such unusual gifts as a sightseeing flight, because it's what the gifted person experiences, not just what they have.
A sightseeing flight is the perfect gift for any occasion! Whether you are looking for a birthday gift, a Christmas gift, an anniversary gift or simply want to bring joy to the recipient, a voucher for a sightseeing flight is sure to give them great pleasure.
Methods of payment
You can purchase your voucher by paying online, or by paying in cash before your flight. If paying in cash, please contact us to arrange your flight.